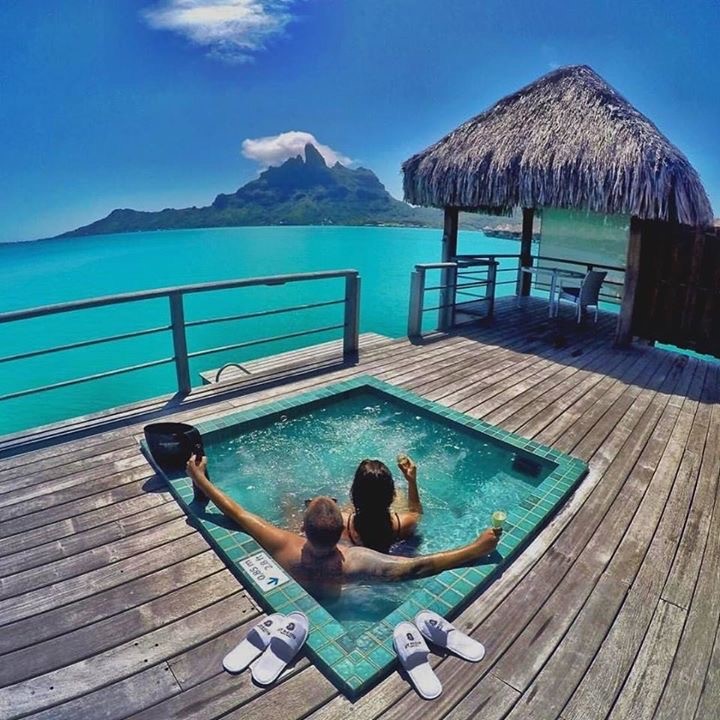 Frequently Asked Questions
What is the difference between thatch retailers?
Choosing the right retailer is very important. We understand that a thatched structure is a big investment, and as such you need to be sure you are getting your money's worth. The most important question you can ask when considering which company to buy from is the quality of the thatch and the structure. Through tough negotiation we have been able to secure a thatch supply which can be provided to you at the lowest possible price, without compromising the quality of the product. As such we are able to guarantee the longevity of our thatch and do not need to resort to adding additional and unnecessary components to our structures, such as kicker boards, to maximize the lifespan of the thatch. Thanks to over 20 years in the thatch industry we have had the opportunity to explore all possibilities in terms of construction and have found that our current system is ideal for maximizing no only the lifespan of the thatch, but also the aesthetic appeal of the structure.
What are the benefits of thatch over other roofing materials such as Colorbond or Laserlite? 
Unlike Colorbond or Laserlite thatch is a natural insulator. This means that in summer your structure will be 5 – 10 degrees cooler in comparison to other roofing alternatives such as Colorbond or Laserlite. Thatch is also aesthetically far more appealing than traditional roofing methods, which means you can create a tropical atmosphere in your own yard at an affordable price.
How waterproof are your Thatch products?
When installed correctly all thatch products provided by the company are 100% waterproof. When thatching an existing structure factors such as the pitch of the roof and the spacing of the thatch can have an impact how waterproof the structure is. It is recommended that any structure is built with a minimum 35 degree pitch. All thatch provided by  by the company is supplied with instructions based on the optimum spacing to ensure a waterproof finish
How long does the thatch last?
The lifespan of any thatch does vary depending on the specific construction on the structure and general weather conditions. Based on optimum conditions the Bali thatch will last approximately  5 – 15 years and the tiki reed will last around 5 – 15 years. These figures are based on a roof pitch of 35 degrees and are only estimates based on general weather conditions. Structures with a pitch lower than 35 degree or which are installed in areas that are subjected to extreme weather will often see a reduction in the overall expected lifespan.
Are D.I.Y Thatch kits easy to assemble? 
All kits are provided with full installation instructions, and are pre-marked, with self drilling screws supplied to simplify installation. If there is ever any difficulty during installation our team members can provide phone support to guide you through the installation.
What is the difference between the various styles of thatch? 
The major difference between the different styles of thatch offered is in the physical appearance and overall lifespan of the thatch. There also may be a slight difference in the method of installation across the varying lines of thatch.
Are the thatch products sold by your company treated against pests? 
As per Australian Quarantine guidelines all thatch is treated for insects and pests upon entry to Australia. Naturally this is not a permanent treatment, but the application of any commercially available surface spray will provide adequate protection against all bugs and insects, such as spiders etc.
Is the thatch fireproof?
As thatch is a natural product is impossible to ensure it is completely fireproof, however we do offer a fire retardant solution, which when applied to any natural thatch structure, will drastically increase it fire retardation properties.
Will the thatch discolor at all?
Again, as thatch is a natural product you will notice a change in the color of the product over time. This change in color does not mean that you will have to replace that thatch, it is simply are result of the thatch reacting to natural weather conditions.
What after sales services are available? Our friendly sales team is available to answer any of your questions regarding your structure, and can provide phone support if any difficulty is encountered during installation. We understands it can be difficult to find the time during the week to call for assistance, which is why we are open , from 10 am – 5pm weekdays and 10am – 1pm weekends.
Are  structures available as DIY kits?
Yes. All structures sold by by our company are available as DIY kits.
What is included in a DIY kit? 
All DIY kits include all the timber, thatch and hardware required to install your structure. Full installation instructions are also provided as well as phone support during normal business hours. It may however be necessary to purchase cement to fasten the posts into the ground.
Are decks available to suit a diy kit? 
We can also build a deck or platform to suit your structure in a wide variety of timbers. Decks are stained to match the color or the kit unless otherwise requested or specified.
Are permits required when erecting a thatched structure?
For free standing structures smaller than 10m2 permits are generally not required. This however may vary depending on your local council, therefore if you are unsure it is recommended that you ask your council before purchasing any structure to ensure there is no hassle or difficulty down the track. If a permit is required it is the responsibility of the customer to arrange the permit and notify our company of any special requirements that must be catered for, e.g. engineering etc.
If a permit is required are engineered plans available? 
For an additional cost we can provide engineered plans suitable for submission to your local council for permit approval.
Is delivery available Australia wide?
Delivery is available Australia wide. It is important that you notify us of your location within Australia when receiving your quite to ensure the correct delivery cost is applied to your quote. As we do not personally delivery the structures we can take no responsibility for any mishaps, such as damage etc., which may occur during transit. All kits leave our factory in first class condition, and are insured against damage or loss. It is your responsibility to advise us in a timely manner of any damage or loss of good at the time of delivery.  Your Order will be delivered to your door not a depot.
Can an existing structure be thatched? 
Existing structure can be thatched, but depending on the construction of the structure there is the possibility if a reduction of lifespan in the thatch. Also, certain thatch may require a specific roof construction in order to guarantee the quality of the product. The best option is to call us or email discuss you options with one of our sales team.
Why should I choose your company?
Our Company has Industry experience for over 20 years, and over this time we have worked tirelessly to build and maintain our reputation as Australia's premier supplier of thatch and thatched structures. We are so confident in the quality of our product that we offer a 15 year structural guarantee. Thanks to over a decade of hard work and experience we have perfected our construction technique, which means that you can rest assured that your structure, when you purchase a DIY kit, will be of the highest quality and structural integrity. Not only that, but we are so confident that our prices are the best, that will beat any competitors price for the same product by 10%. So there it is the highest quality product, for the lowest possible prices.